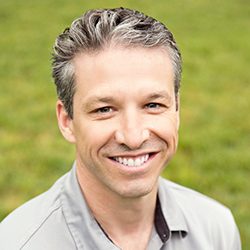 Chiropractor
Dr. Neal T. Dumayne D.C.
Now serving in Burlington NC, Neal Dumayne earned an Honors Bachelor of Science in Biology, graduating with distinction from The University of Western Ontario. He was granted an academic scholarship to The National College of Chiropractic in Chicago, Illinois. He earned another Bachelor of Science in Human Anatomy, graduating Summa Cum Laude, followed by a Doctorate of Chiropractic (DC) in 1999.
Upon his completion of formal education, he received a North Carolina license for a Doctorate of Chiropractic and Acupuncture. Dr. Neal T. Dumayne opened Dumayne Chiropractic in 2000. Every year he has been able to expand his treatment expertise and protocols. With his experience, he has helped thousands of patients achieve their health goals.
Dr. Dumayne and the health team at Dumayne Chiropractic are committed to providing chiropractic solutions to address your unique needs, whether you are experiencing back pain, neck pain, headaches, or even muscular tightness and tension. You may be searching for pain relief after an accident, experiencing an injury, or if you suffer from a specific condition like chronic back pain or a spinal condition. Even if you looking to improve your overall health, our chiropractor can help you attain your everyday wellness goals! Visit our testimonials page to find out what our patients are saying about our Burlington chiropractor and our chiropractic care plans.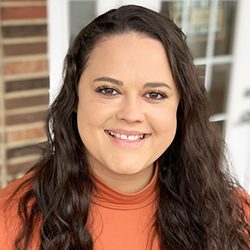 CHIROPRACTOR
Dr. Lindsay Holt D.C.
Dr. Lindsay Holt came to us from Clemmons, NC where she was in a bustling, successful practice. Dr. Lindsay loves caring for all patients; however, has a special interest in pediatrics and family care. We know her talents, dedication, and philosophy will thrive in our Burlington community. She received her Undergraduate in Biology at ECU and Doctorate in Chiropractic at Life University in Atlanta.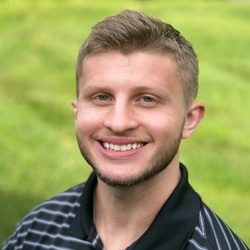 CHIROPRACTOR
Dr. Michael Muggli D.C.
Driven by a deep passion for both Chiropractic care and fitness, Dr. Mike brings a wealth of knowledge and commitment to enhancing individuals' well-being. Originally from Sidney, Nebraska, he earned a Doctorate in Chiropractic from Cleveland University Kansas-City. This comprehensive education is complemented by a deep-seated enthusiasm for movement and holistic wellness and forms the bedrock of his professional journey.
Dr. Mike's approach is characterized by precision, empathy, and a thorough understanding of the intricate interplay between the spine, nervous system, and long-term vitality. With a focus on personalized care, he employs evidence-based techniques to alleviate discomfort, restore alignment, and promote optimal function.
Outside of the clinic, Dr. Mike finds joy hiking and exploring the nearby landscapes covering the beaches to the mountains of North Carolina with his family and their newborn son. As a dedicated practitioner, Dr. Mike is deeply invested in empowering individuals to lead healthier, more vibrant lives and is excited to serve the Burlington community.
OFFICE HOURS
---
Monday
7:30am - 11:00am
2:30pm - 6:00pm
---
Tuesday
7:30am - 11:00am
3:00pm - 6:00pm
---
Wednesday
7:30am - 11:00am
2:30pm - 6:00pm
---
Thursday
2:30pm - 6:00pm
---
Friday
7:30am - 11:00am
---
Saturday & Sunday
Closed